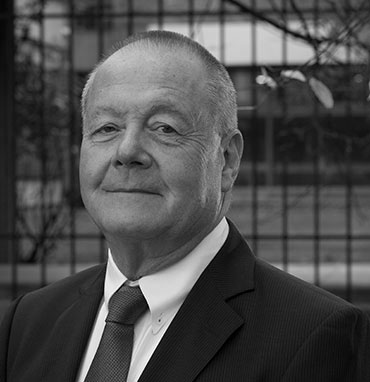 Anthony Wild, PhD, Non-Executive Chairman of the Board
Anthony Wild, PhD, is an investor in and on the boards of a number of privately held healthcare companies in the US and Europe, helping to found BOWS Pharma of Switzerland, as well as Sprout Pharmaceuticals and Slate Pharmaceuticals in the US.
Prior to this, Dr. Wild was a founder of MedPointe Pharmaceuticals Inc., formed in 2001 around the acquisition of the Carter-Wallace Company and became its chairman and first CEO. MedPointe was successfully sold in August 2007 to MEDA AB of Sweden.
Earlier in his career, he held a succession of international management positions in Schering-Plough Inc. in Switzerland, Sweden, South Africa, the Netherlands, the US, and Japan, before moving to the Warner-Lambert Company as president of its Global Pharmaceutical Sector (1995–2000).
Dr. Wild's current board positions include several privately held healthcare companies. He also serves on the board of advisors to Auven Therapeutic Holdings LP, a diversified international biopharmaceutical investment fund, and is an advisor to HBM Bioventures, a Swiss healthcare investment firm.
Prior public-company board assignments include Bioglan Ltd (UK), Allergan Inc. (USA), Variagenics Inc. (USA), Millennium Pharmaceuticals Inc. (USA), Fovea Pharmaceuticals S.A. (France), and Ranbaxy Laboratories Ltd, (India).
Dr Wild is an Honorary Fellow of Churchill College, University of Cambridge (UK), and is a member of its Board of Development. He is also an Honorary Morrell Fellow of the University of York (UK).
He is a past Chairman of the International Section of Pharmaceutical Research & Manufacturers of America (PhRMA) and a past Governor of the American Chamber of Commerce in Japan (ACCJ).
Dr Wild graduated in 1968 from the University of York (UK) with a BA (Hons) in chemistry and holds a PhD in physical chemistry from the University of Cambridge (1971).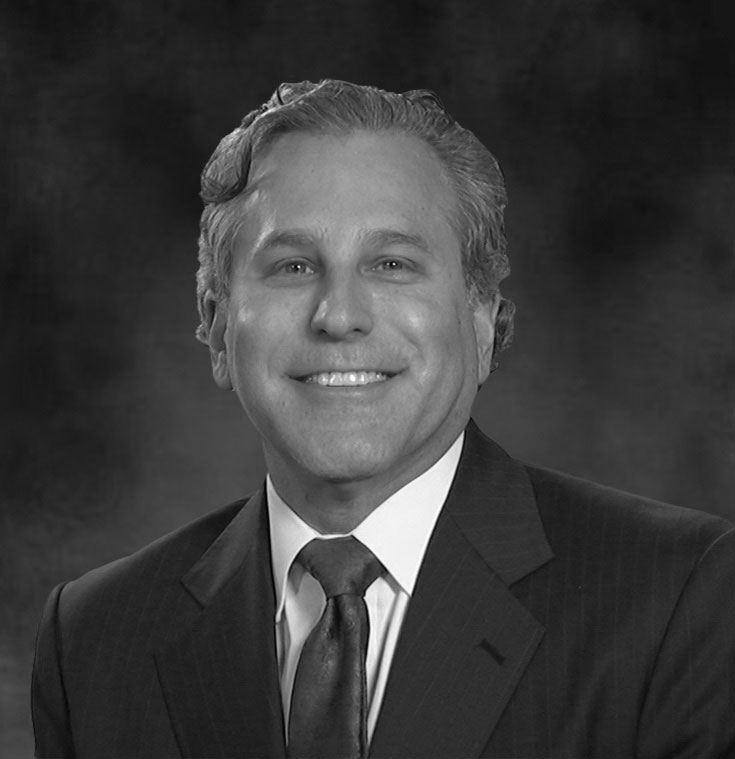 David Portman, MD, CEO and Chief Medical Officer
David Portman, MD, Sermonix CEO and chief medical officer, was a principal investigator for the phase 2 and 3 lasofoxifene trials and a consultant during drug development. Dr Portman has experience in all stages of the regulatory approval process and has worked with the FDA on numerous pre-approval and approval meetings, advisory committees, and submission and approval considerations. He has worked with the medical, marketing, launch, and sales aspects of many products in the women's healthcare space.
Dr Portman is a respected key opinion leader in the field, presented clinical data at national and international conferences, and published dozens of peer-reviewed papers in the field of menopause, VVA, SERMs, and sexual health. Before founding Sermonix in 2014, Dr Portman was the founder and director of the Columbus Center for Women's Health Research for 18 years, where he conducted over 140 clinical trials in women's health. He received his Bachelor of Arts from Northwestern University and his MD and Obstetric and Gynecology residency from The Ohio State University College of Medicine where he is an adjunct instructor.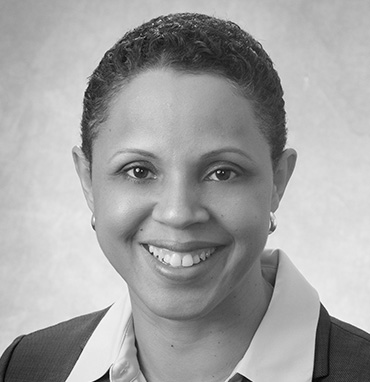 Elizabeth Garner, MD
Dr. Elizabeth Garner has well over a decade of experience in the pharmaceutical industry, and brings wide expertise in drug development, including assessment of early- and late-stage product candidates, clinical trial design and conduct, regulatory and FDA Advisory Committee strategy and execution.
Dr. Garner's current position is the Chief Medical Officer at Obseva SA. From 2014 to 2019, Dr. Garner was Chief Medical Officer of Agile Therapeutics. Dr. Garner was VP of Medical Affairs at Myriad Genetics. Earlier in her career she was Senior Director of Clinical Research at Abbott Laboratories. Dr. Garner was Associate Director, then Director of Clinical Research at Merck Research Laboratories.
Dr. Garner received joint M.D. and M.P.H degrees from Harvard Medical School and Harvard School of Public Health. She was trained in obstetrics and gynecology at Brigham and Women's/Massachusetts General Hospitals and completed a fellowship in gynecologic oncology at Brigham and Women's Hospital and the Dana Farber Cancer Institute.
In addition to the Sermonix Board, Dr. Garner's current corporate board positions include Kezar Life Sciences and the global CRO Pharm-Olam International. She is also on the board of the Drug Information Association and serves on the Executive Committee as Treasurer of the American Medical Women's Association (AMWA), and is a board member of CorStone.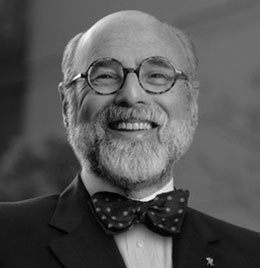 Michael Friedman, MD
Michael Friedman, MD, is a former director at Celgene Corporation and currently a director of Intuitive Surgical Inc., has held several roles, including CEO and the Irell & Manella Cancer Center Director's Distinguished Chair, at City of Hope cancer treatment and research center, where he is currently emeritus director of the cancer center. His work experience also includes serving as acting commissioner of the US Food and Drug Administration.
Dr Friedman has authored more than 150 scientific papers and book chapters. His commendations include the 1999 Surgeon General's Medallion. Dr Friedman received his doctorate in medicine from the University of Texas Southwestern Medical and completed his postdoctoral training at Stanford University and the National Cancer Institute. Dr Friedman is board-certified in internal medicine and medical oncology.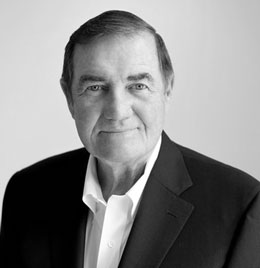 Richard DeSchutter
Richard has been president of asset management firm L.B. Gemini, Inc. since 2000. He was previously CEO and president of DuPont Pharmaceuticals, and chief administration officer at Monsanto Company, where he worked for 35 years. He also held roles as chairman, CEO, and president of G.D. Searle Pharmaceuticals & Co., and chief administration officer of Pharmacia. Mr DeSchutter has significant experience as a director of several companies, including Incyte Corp, Sprout Pharmaceuticals, Inc., Smith+Nephew, Ecolab Inc., and ING Americas.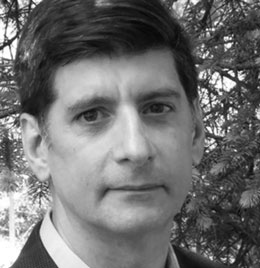 Stephen Rubino, PhD, MBA

Stephen Rubino, MD, PhD, brings over 30 years of pharmaceutical leadership experience to the Board of Sermonix Pharmaceuticals with an emphasis in the areas of commercial operations, pharmaceutical strategy, business development and licensing, and investor relations. Dr Rubino currently serves as independent board member of ILKOS Therapeutics and as chief business officer of Celyad SA, a cell therapy company. Dr Rubino has also served Novartis Pharmaceuticals in a wide range of roles and therapeutic areas, the last of which was as global head of Business Development and New Product Marketing, responsible for developing and building the product pipeline for Novartis' Cell & Gene Therapies Unit. Prior to Novartis, Dr Rubino worked for Schering–Plough (Merck) where his last role was head of the Global Solid Tumor Oncology & Autoimmune Business Unit, responsible for the licensing and launch of Remicade, as well as the launch and commercialization of several global oncology brands. Dr Rubino received his PhD from Weill Cornell University and his Master of Business Administration from Baruch University.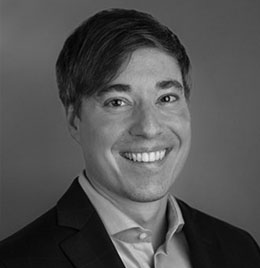 Thomas Pfisterer
Thomas Pfisterer has been heading the Direct Investments activities of the WILD Family Office since the beginning of 2015. He joined the Family Office following the sale of WILD Flavors GmbH, one of the world's leading suppliers of natural ingredients to the food and beverage industry, where he served as head of Strategic Development directing the company's global M&A activities since October 2011.
Previously, Mr Pfisterer worked in the investment banking division of Morgan Stanley Bank AG in Frankfurt, focusing on M&A and capital market transactions for German healthcare clients.
Mr Pfisterer holds a Master in Finance from Cambridge University, as well as a Bachelor in Economics and a Bachelor in Business Administration, both from the University of St. Gallen.