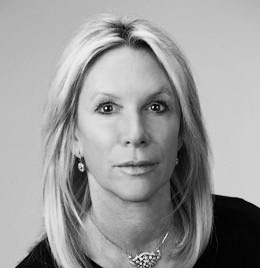 Elizabeth Attias, ScD, Chief Strategy and Development Officer
Elizabeth Attias (Beth) founded Atom Strategic Consulting in 2000. As the president and CEO of Atom Strategic Consulting, Beth has worked with start-up companies, established biotechnology companies, as well as small, mid-size, and large pharmaceutical companies on projects ranging from market development, strategic market entry, brand optimization, portfolio management, and more. She has set an ambitious vision for the company and employed her scientific expertise to assist dozens of clients with clinical, launch, and post-launch brand management campaigns.
Prior to founding Atom Strategic Consulting, Beth held several positions within the pharmaceuticals industry. Her work as the associate director of Medical and Scientific Affairs was recognized with a Medical Liaison Leadership Award in 1996. As director of New Business Development in the Women's Healthcare Division, her initiative earned her a place in Who's Who Among American Women. Finally, as category director of Female Endocrine Products, Beth won a "Rising Star Award" from the Healthcare Business Women's Association. Beth is a member of several professional associations and served on the Duke University Women's Health Advisory Board.
Beth graduated in 1984 with a Bachelor of Science from St. Mary's College of Maryland. She went on to earn a Master of Medical Science from Emory University in 1987. She completed her academic career at The Johns Hopkins University as a Maternal and Child Health National Fellow and with a Doctor of Science degree from The School of Hygiene and Public Health in 1992. She is the author of several scientific publications.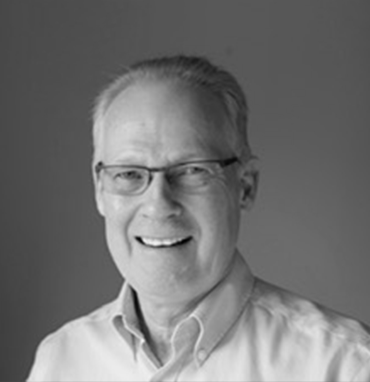 Simon Jenkins, PhD, VP of Operations
Simon Jenkins, PhD, joined Sermonix Pharmaceuticals as vice president of Operations in 2018. Simon has over 30 years of experience in global drug development leadership roles across a range of therapeutic areas, including asthma, inhalation device development, cardiovascular, menopausal health, osteoporosis, and oncology. He has a track record of regulatory approvals in the United States, Europe, and Japan.
In particular, at Wyeth/Pfizer, Dr Jenkins led the global regulatory development programs for bazedoxifene and CE/bazedoxifene (Duavee), working closely with Dr Barry Komm.
Simon has extensive experience leading cross-functional development teams through all aspects of drug development to which he brought strong team and entrepreneurial skills to ensure team collaboration, effectiveness, and success.
Simon graduated with a Bachelor of Science from Leeds University in the UK (Agricultural Zoology) and has a PhD from the University of Glasgow (parasite immunology).
Simon is the co-author of several scientific publications and co-inventor on a number of patents.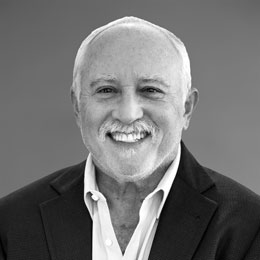 Barry Komm, PhD, Chief Scientific Officer
Barry Komm, PhD, joined Sermonix as chief scientific officer in 2017. He transitioned to industry in 1993 with Wyeth and subsequently Pfizer after an academic career at the University of Arizona and University of Pennsylvania. As a leader in Wyeth's Women's Health Research Institute, Barry's laboratory was responsible for the development/characterization of selective estrogen receptor modulators (SERMs), specifically bazedoxifene, which led to the pharmacologic evaluation of SERM/estrogen(s) combinations and development of Duavee® (CE/BZA).
Throughout his career, Dr Komm has been an avid supporter of global research, elucidating SERM and estrogen mechanism of action, pharmacology, translational medicine, and clinical studies and has great familiarity with the entire spectrum of estrogen receptor modulators, including lasofoxifene.
Dr Komm has published over 130 manuscripts plus book chapters covering estrogen action, osteoporosis, SERMs, and the combination of estrogens and SERMs, both pre-clinically and clinically.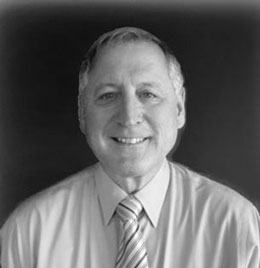 Paul Plourde, MD, VP, Oncology Clinical Development
Paul Plourde, MD, is the vice president for Clinical Oncology Development at Sermonix Pharmaceuticals. Prior to Sermonix, he was the senior vice president of Oncology at AstraZeneca and US head of phase 2, 3, and 3b trials. Paul has 25 years of experience in developing new oncology medications, including breast cancer drugs tamoxifen, anastrozole, and fulvestrant.
Dr Plourde has 33 years of clinical practice experience in endocrinology and internal medicine and has been involved in 8 regulatory drug approvals.
Dr Plourde has affiliations with the American Society of Clinical Oncology, the American Society of Hematology, and the American Society of Pediatric Oncology and Hematology.
Dr Plourde graduated from the University of Maine in 1973 with a Bachelor of Science in Chemical Engineering. He earned Master of Science in Chemical Engineering in 1974, also from the University of Maine. He completed his academic training at the University of Vermont School of Medicine, earning an MD in 1978. He is the author of several scientific publications.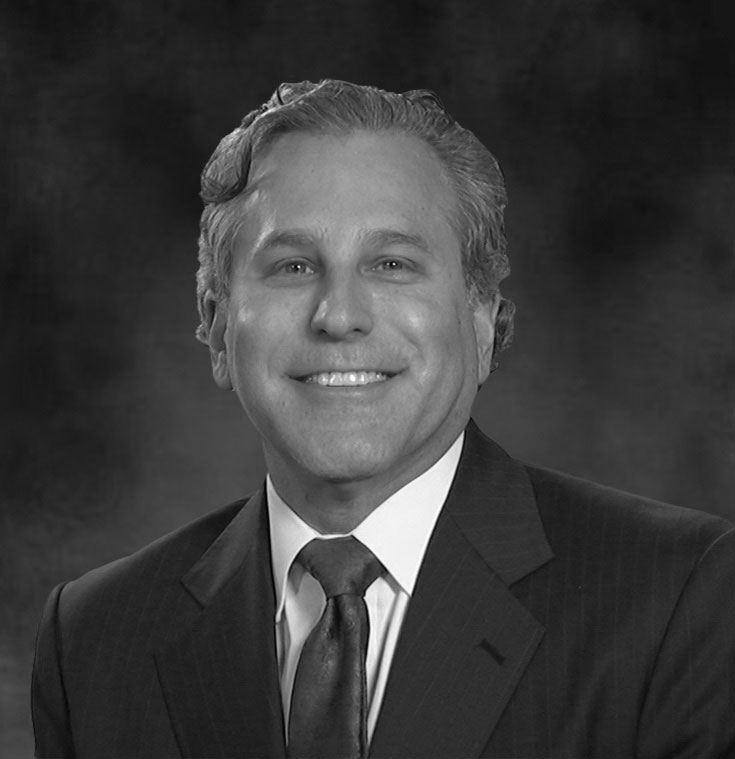 David Portman, MD, CEO and Chief Medical Officer
David Portman, MD, Sermonix CEO and chief medical officer, was a principal investigator for the phase 2 and 3 lasofoxifene trials and a consultant during drug development. Dr Portman has experience in all stages of the regulatory approval process and has worked with the FDA on numerous pre-approval and approval meetings, advisory committees, and submission and approval considerations. He has worked with the medical, marketing, launch, and sales aspects of many products in the women's healthcare space.
Dr Portman is a respected key opinion leader in the field, presented clinical data at national and international conferences, and published dozens of peer-reviewed papers in the field of menopause, VVA, SERMs, and sexual health. Before founding Sermonix in 2014, Dr Portman was the founder and director of the Columbus Center for Women's Health Research for 18 years, where he conducted over 140 clinical trials in women's health. He received his Bachelor of Arts from Northwestern University and his MD and Obstetric and Gynecology residency from The Ohio State University College of Medicine where he is an adjunct instructor.
Miriam Portman, MD, Chief Operating Officer
Miriam Portman, MD, is Sermonix's chief operating officer. She was the co-founder of the Columbus Center for Women's Health Research, where she oversaw the day-to-day operations of the research center for 18 years. In addition to being the clinical research site manager, Dr Portman was a sub-investigator for the research studies, including the phase 2 and 3 lasofoxifene trials.
Dr Portman has extensive experience in women's health clinical research, FDA regulatory issues, budgets, contracts, patient recruitment, and marketing. She received her Bachelor of Science from the University of Michigan and her MD from The Ohio State University College of Medicine.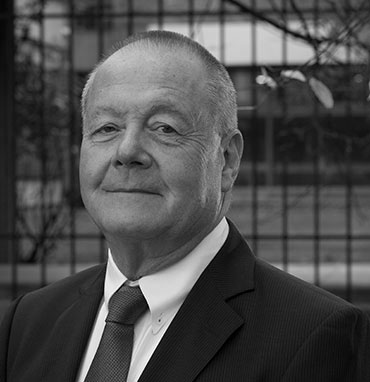 Anthony Wild, PhD, Non-Executive Chairman of the Board
Anthony Wild, PhD, is an investor in and on the boards of a number of privately held healthcare companies in the US and Europe, helping to found BOWS Pharma of Switzerland, as well as Sprout Pharmaceuticals and Slate Pharmaceuticals in the US.
Prior to this, Dr. Wild was a founder of MedPointe Pharmaceuticals Inc., formed in 2001 around the acquisition of the Carter-Wallace Company and became its chairman and first CEO. MedPointe was successfully sold in August 2007 to MEDA AB of Sweden.
Earlier in his career, he held a succession of international management positions in Schering-Plough Inc. in Switzerland, Sweden, South Africa, the Netherlands, the US, and Japan, before moving to the Warner-Lambert Company as president of its Global Pharmaceutical Sector (1995–2000).
Dr. Wild's current board positions include several privately held healthcare companies. He also serves on the board of advisors to Auven Therapeutic Holdings LP, a diversified international biopharmaceutical investment fund, and is an advisor to HBM Bioventures, a Swiss healthcare investment firm.
Prior public-company board assignments include Bioglan Ltd (UK), Allergan Inc. (USA), Variagenics Inc. (USA), Millennium Pharmaceuticals Inc. (USA), Fovea Pharmaceuticals S.A. (France), and Ranbaxy Laboratories Ltd, (India).
Dr Wild is an Honorary Fellow of Churchill College, University of Cambridge (UK), and is a member of its Board of Development. He is also an Honorary Morrell Fellow of the University of York (UK).
He is a past Chairman of the International Section of Pharmaceutical Research & Manufacturers of America (PhRMA) and a past Governor of the American Chamber of Commerce in Japan (ACCJ).
Dr Wild graduated in 1968 from the University of York (UK) with a BA (Hons) in chemistry and holds a PhD in physical chemistry from the University of Cambridge (1971).