February 07, 2022 06:30am EST | Source: Sermonix Pharmaceuticals LLC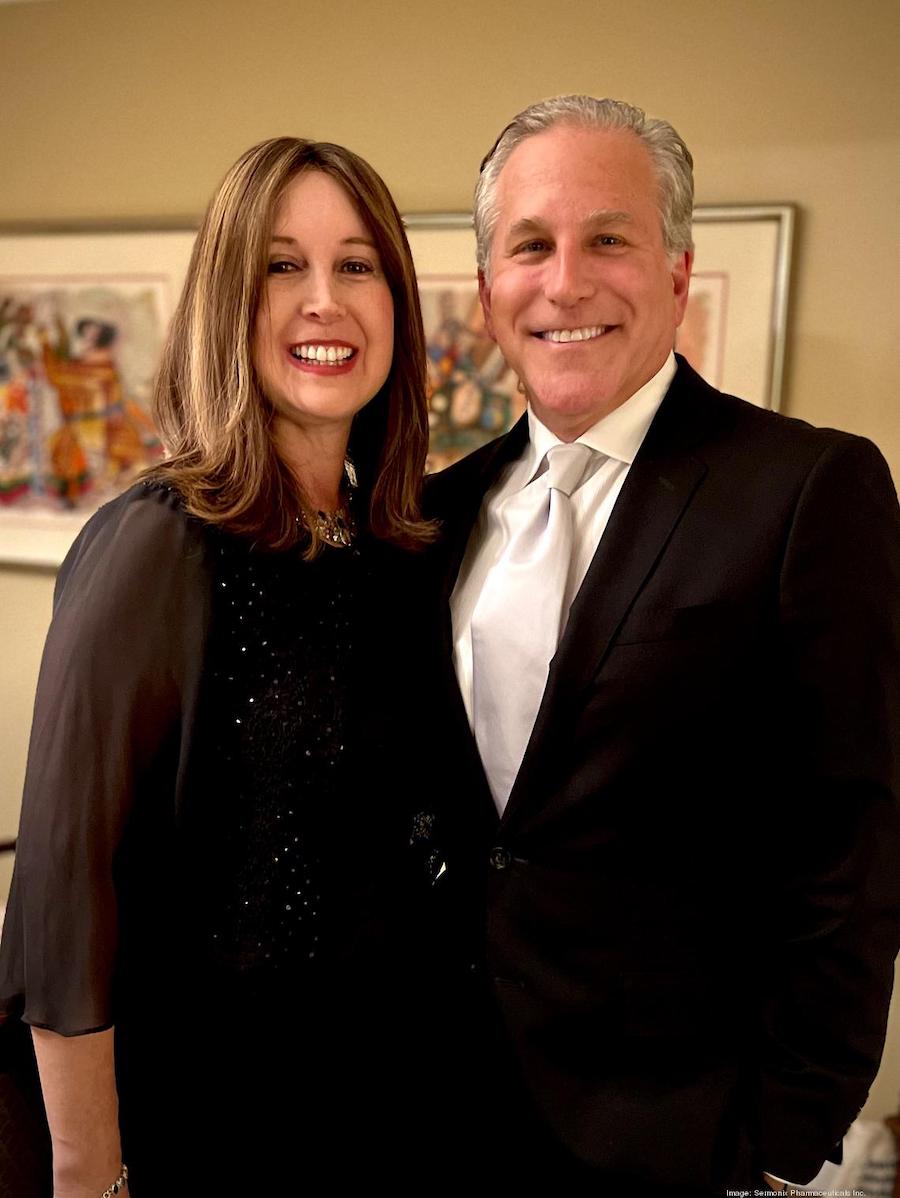 A Columbus pharmaceutical startup has raised $40 million toward a drug that could slow progression of a type of treatment-resistant metastatic breast cancer – all because a grad student at Duke University five years ago happened to grab a vial of the once-abandoned osteoporosis treatment.
Sermonix Pharmaceuticals Inc. is awaiting data from more than 100 patients treated over the past two years. If results show significant benefit, the company could seek a meeting this summer with the U.S. Food and Drug Administration to map out next steps, COO Dr. Miriam Portman said.
The company licensed the drug lasofoxifene in 2015 to renew efforts toward approval as an osteoporosis treatment, but quickly changed purpose when Duke identified potential in breast cancer. That use has since shown promising results in mice. The FDA granted fast-track status to the study in 2019.
"It was really an 'aha moment' and a huge pivot point for us," said Dr. David Portman, Sermonix CEO. "The company is confident in the activity of the drug, and is hopeful to get breakthrough designation and get the drug to availability to patients in the coming years."
Perceptive Xontogeny Ventures led the Series A3 round in November with some repeat investors. Perceptive partners Fred Callori and Ben Askew joined the Sermonix board. The company previously raised seed funding and a $20 million round in 2019.
Sermonix plans to open a downtown office this spring, and some Philadelphia-area executives with pharmaceutical industry experience plan to move, David Portman said. The funding will help it wrap up the two clinical trials, pursue regulatory approval and increase manufacturing of both the drug and a companion diagnostic test for the type of cancer it targets.
The Portmans, physicians who are married and live in Bexley, founded Columbus Center for Women's Health Research in 1997 to conduct clinical studies on hormone therapy, osteoporosis, contraception and heart disease. It was acquired by another Columbus research business in 2015. They formed Sermonix and licensed lasofoxifene from Ligand Pharmaceuticals Inc.
San Diego-based Ligand developed the drug in a collaboration with Pfizer Inc. in the 1990s. The hormonal therapy is a selective estrogen receptor modulator (or SERM, hence Sermonix) – basically fooling estrogen receptors to slow diseases stimulated by the hormone. But attempts at FDA approval hit a road block in 2009, and Pfizer went with a different compound. Rights later reverted to Ligand.
Sermonix's license entitles Ligand to as much as $45 million in milestone payments and 6% to 10% royalties on any eventual sales, according to regulatory filings.
Meanwhile, Donald McDonnell, who was on the inventing team at Ligand before moving to Duke, had become co‐director of Duke Cancer Institute's program in women's cancer.
Treatments that inhibit the production or uptake of estrogen are effective against types of breast tumors stimulated by the hormone – but those tumors often mutate to resist the therapy.
Researchers in McDonnell's lab in 2016 were studying a specific mutation that's diagnosed in about 20,000 patients a year. A graduate student was working with ovarian tumor cells with the same mutation, and started testing every known hormonal treatment on them, according to the institute's website.
Lasofoxifene – on hand only because of McDonnell's Ligand work – was the only one that slowed growth.
"He had some of that compound on his shelf," David Portman said. "It showed very unexpected activity. It was a fortunate series of events."
Duke patented the application for breast cancer, and started working with Sermonix, the license-holder, toward commercialization. The company has a video explaining how it works.
"That was a significant unmet medical need and a far greater medical benefit to patients than what we were currently working on," David Portman said.
Because of the earlier osteoporosis studies, the drug could skip over the first phase showing it's safe for use in humans. Two trials are wrapping up comparing the current standard of care for treatment-resistant cancer against lasofoxifene; one uses it alone and the other in combination with a second drug.
Breast cancer with this mutation is incurable once at this stage, but the therapy aims to slow progression and spread, making it a manageable chronic condition.
Perceptive Xontogeny, a joint fund of New York City and Boston firms, also was the lead investor in the $40 million 2020 round that launched Grove City gene therapy startup Forge Biologics Inc., part of a fast-growing Central Ohio biotech sector.
"It felt very lonely for a while, and now it's started to grow significantly," David Portman said. "It is becoming an exciting hub."